CM-43G
Professional Single Disc Scrubber
The CM43 F professional single disc machine from Comac is extremely robust but easy to maintain.
Equipped with gear drive and cable-powered,it's the ideal single disc machine for daily maintenance from scrubbing to treatment on all types of hard floor.
Thanks to the steel frame and polypropylene carter, this professional single disc machine succeeds in combining comfort and control for the operator with efficient performance and exceptional versatility. CM43 F is suitable for heavy duty cleaning of hard and vinyl floors with water, as well as foam or powder cleaning of carpet floors, and for dry polishing of vinyl floors. 
CM43 F is the professional single disc machine that's perfect for cleaning contractors and for floors treatments of hotels and in the HoReCa sector in general, as well as also Large-Scale Retailing and Transport.
Features and Benefits
CM43f - CM50
Nylon gear box for long life, high reliability and quiet operation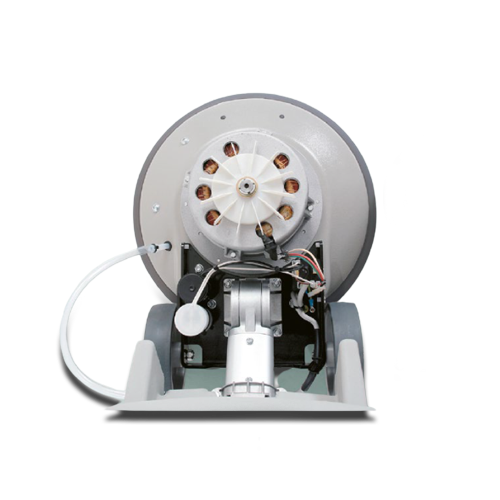 Powerful and heavy-duty motors (up to 2 Hp)
Controlled weight distribution for good balance so that use without causing operator fatigue is ensured
Specifications
Type of drive

Nylon gearbox

Working width Ø

430mm/17inch

Brush Ø

430mm/17inch

Brush rpm rpm/min

160rpm/min

Voltage V/Frequency Hz

230/50

Tank capacity l/gal

15/4
Pad holder Ø

430mm/17inch

Rated power/max power

1100/1500

Machine dimensions mm/inch LxHxW

590/23,3

Machine dimensions mm/inch LxHxW

1200/47,4

Machine dimensions mm/inch LxHxW

430/17

Machine weight kg/lb

40/88,3