INNOVA 85B
Professional Ride-On Auto Scrubber Battery Operated
The Innova family is a range of extremely versatile and easy to use ride-on floor scrubbers.
The compact dimensions and maneuverability of these scrubbing machines allow them to be used even in congested areas. 
Innova has always been a family of well-known scrubbing machines appreciated for their reliability and performance in floor scrubbing and drying. The automatic versions of Innova come as standard with the Eco Mode device; which guarantees a low noise level, making them ideal for daily use even in sensitive areas. All these characteristics make them particularly suitable for working in environments like supermarkets, shopping centers, hospitals, nursing homes, airports and stations, but also inside industrial production sites and warehouses.
Innova floor scrubbers are suitable for maintenance cleaning of floors up to 6000 sq.m.
Features and Benefits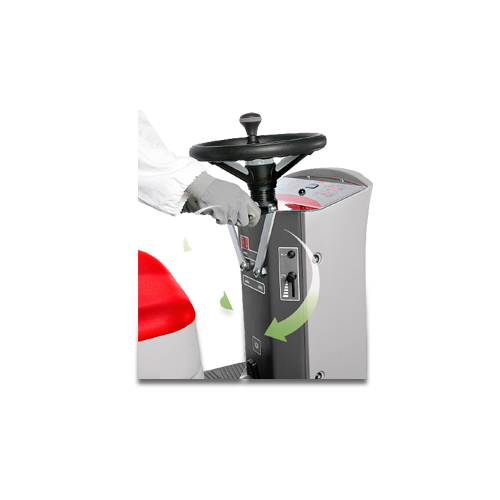 Manual working system (M version)
In the manual version the squeegee and the brush head are controlled by two independent levers giving outstanding user-friendliness even when used by unskilled operators
Automatic squeegee uncoupling when accidentally impacted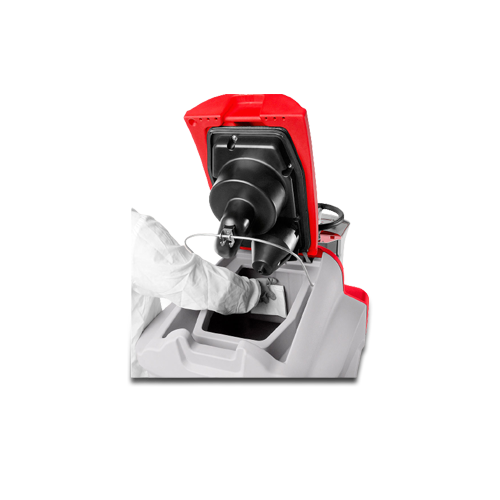 Easy and complete tank sanitizing
Specifications
Squeegee width

1085mm

Disc brushes Ø (n.)

430mm (2)

Cylindrical brushes Ø (n.)

-

Brush rpm

170rpm

Brush motor (n.)

24V/450W (2)

Suction motor

24V/310W

Traction motor

24V/400W

Forward speed

0÷6km/h

Max gradient at full load

up to 18%

Turning diameter

1910mm
Batteries (n.)

6V/210Ah C5(4)

Batteries weight

136kg

Working width mm

850

Brushes pressure

30÷60/30 KG

Power supply V/traction

24V/auto.

Solution tank

110 L

Recovery tank

125 L

Working capacity up to sq.m/h

5100

Machine dimensions LxHxW (mm)

1495,1320,680 mm

Machine weight kg (without batteries)

223 KG